Everyone wants to rank their website/ Blog on the top of Google but Ranking a website on Google's first page is not an easy task.
Hello everyone, my name is Dinesh Jangid. In today's article, I will share with you 200 SEO Ranking Factors 2022 that will actually work to rank your website on the Google first page.
In today's guide, I have covered the various points that you wanted to know to rank on Google.
What is SEO?
Why We Need to Rank On Google?
200 SEO Ranking Factors 2022
Conclusion
FAQ
Let's jump into the guide.
About the Author
Using the same 200 SEO Ranking Factors 2022, I have ranked the various my website keywords on Google First page.
Hi, my name is Dinesh Jangid. I have been a Digital Marketing Trainer, Consultant, and SEO Expert for the last 8 years.
I launched my first blog in the year 2013, I have generated a lot of traffic on my blogs using SEO knowledge.
At that point I realized that SEO is the one key thing to generate organic (unpaid) traffic, then I started learning as much about SEO as I could.
After years of hard work and experimentation, I had success with SEO…
#1 Ranking for Apple Search Engine Ranking Factors.
#1 Ranking for Digital Marketing Consultant in Delhi.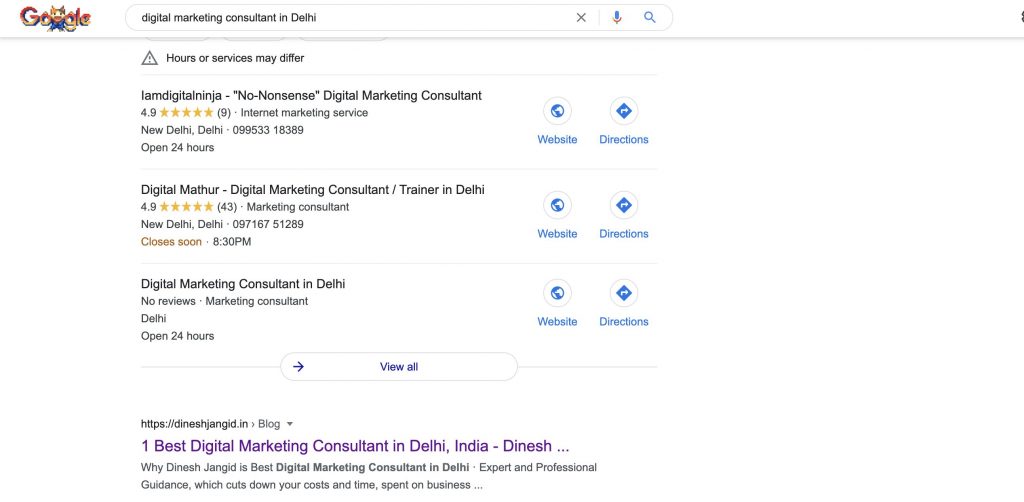 #1 Ranking for Digital Marketing Consultant in Noida.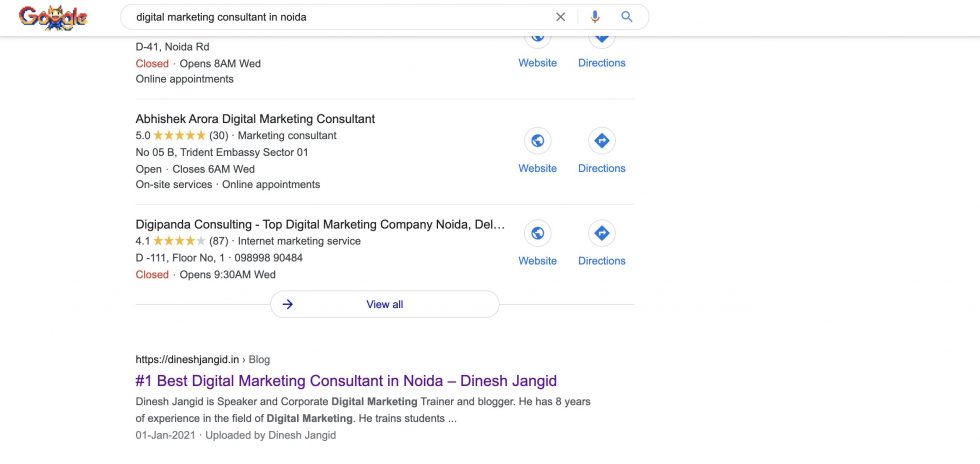 #1 Ranking for Digital Marketing Consultant in Chandigarh.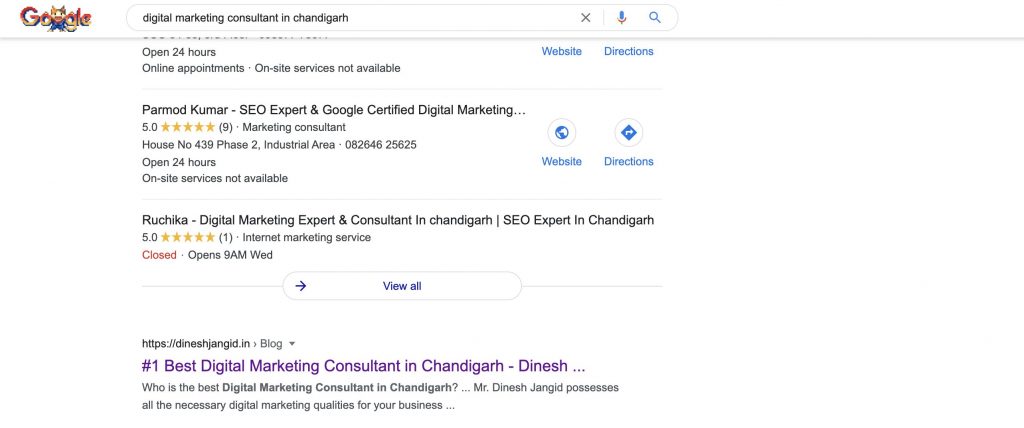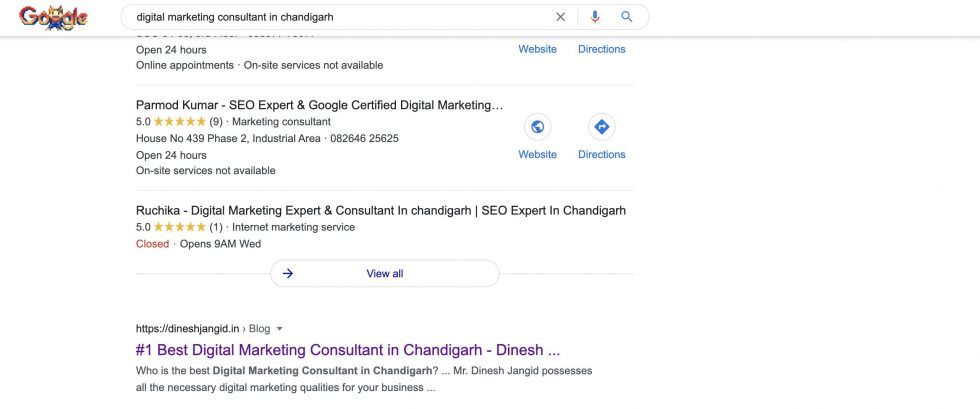 What is SEO? 200 SEO Ranking Factors 2022
In the 200 SEO Ranking Factors 2022 firstly we will discuss about the What is SEO.
SEO is also known as Search Engine Optimization.
Search Engine Optimization is the process to make your website according to the Search engines (Like Google, Bing, Yahoo, etc.). If we try to make our website as per the search engine then we will generate quantity and quality of traffic and will get a better ranking on SERP (Search Engine Result Page).
SEO is an organic, natural, or Unpaid process that means we do not need to pay any amount to Google to rank our website on the first page. It completely depends on your efforts and how much you follow the 200 SEO Ranking Factors.
Search Engine Optimization (SEO) Always show the organic results on SERP not Paid Result.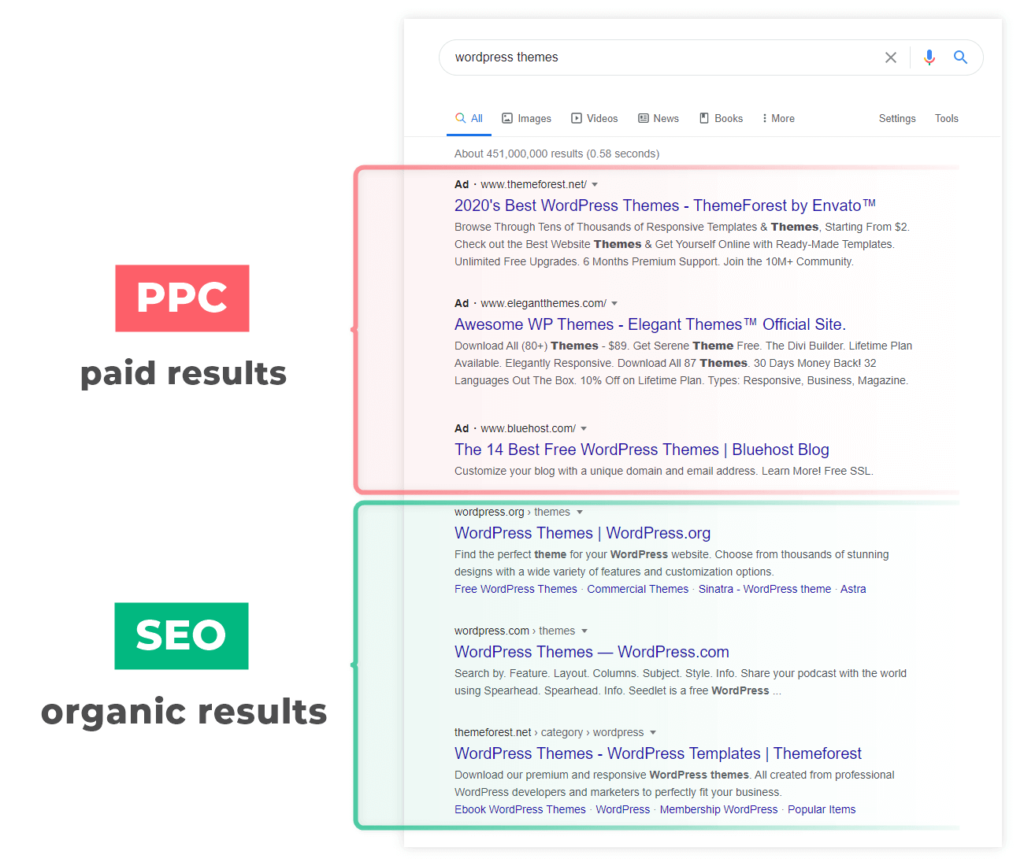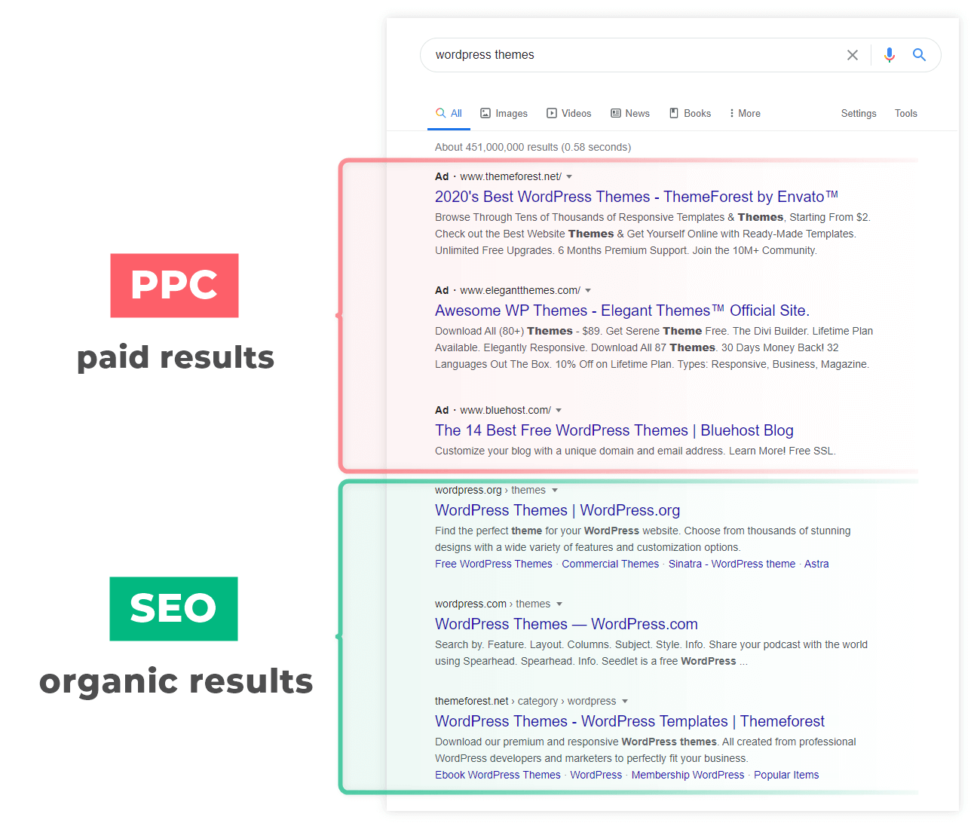 Search Engine Optimization is commonly two types but in today's era SEO are three types.
On-Page SEO
Off-Page SEO
Technical SEO
Now, we need to understand, what exactly the meaning of On-Page, Off-Page, and Technical SEO. Every type of SEO has its own importance. If and you want to rank your website on Google's first page then we need to follow all the 200 SEO Ranking Factors of Search Engine Optimization.
On-Page SEO
On-Page SEO is also known as "on-site SEO". In the On-Page SEO, we try to make our web page better. Here are some On-page SEO factors like Title, subheading, multimedia, URL, Mata Tags, etc.
Here are some factors of On-page SEO.
Keyword Research
Mata Tags
Heading and Sub Headings
Internal Links
External Links
Multimedia
Keyword as Image ALT Tag
SEO Title
Content
Length of Article etc
The main goal of On-Page Search Engine Optimization is to provide better and informative content for search engines and users.
Off-Page SEO
Off-Page SEO is also known as "off-site SEO". In the Off-page SEO, we try for a better ranking on Search engines by putting extra efforts outside of the website. We try to make powerful links from another related website. These powerful links are called Backlinks.
With help of off-page SEO, we trying to build credibility, authority, popularity, and relevance for both users and search engines.
Here are some Off-page factors
Social Bookmarking
Guest Blogging
Article Submission
PR (Press Release)
Web 2.0
Email Outreach
The main goal of Off-Site Search Engine Optimization is to provide trust and authority for search engines and users.
Technical SEO
In Technical SEO we try to solve technical problems of the website like website code error, server-side error, etc. The main aim of Technical Side SEO is to improve crawling and indexing.
Here are some Technical SEO factors
Site Speed
White Space
Robots.txt
Structured Data (Schema)
Sitemap
Conical Issue
Code Error
Why do We Need to Rank on Google First Page?
On SERP you have seen two types of results Organic and Inorganic. Every business owner wanted to rank on Google's first page because rank on top of Google is always profitable.
Let's suppose
My blog's keyword "Digital Marketing Consultant in Delhi" rank on Google's first page. Now, understand how this ranking is beneficial for me.
If my keyword ranking is on the first number then people who wanted to hire a digital marketing consultant in Delhi then they make a query on Google.
Now, my website keyword is shown on the first number on SERP, they click on my website. Then my page is valuable for then they try to contact me.
Now, they will pay me for the hiring.
That's why we need to rank on Google's first page.
How to Rank on Google – 200 Google Ranking Factors (Video)
200+ SEO Ranking Factor to Rank on Google
Before the div into the SEO Ranking Factors 2021 check out my Complete SEO Guide.
Domain Age
Keyword Appears in Top Level Domain
Keyword As First Word in Domain
Domain registration length
Keyword in Subdomain
Domain History
Exact Match Domain
Public vs. Private WhoIs
Penalized WhoIs Owner
Country TLD extension
Keyword in Title Tag
Title Tag Starts with Keyword
Keyword in Description Tag
Keyword Appears in H1 Tag
Keyword Appears in H2 Tag
Content Length 1836
Content Pattern
Table of Contents
Keyword Density
Latent Semantic Indexing Keywords in Content (LSI)
LSI Keywords in Title and Description Tags
Page Covers Topic In-Depth
Page Loading Speed via HTML
Page Loading Speed via Chrome
Use of AMP
Entity Match
Google Hummingbird
Duplicate Content
Rel=Canonical
Image Optimization
Content Recency: its shows time when content updated or published
Magnitude of Content Updates
Historical Page Updates
Keyword Prominence: Keyword in first 100 words
Outbound Link Quality
Outbound Link Theme: related link page
Grammar and Spelling
Syndicated Content: copy from other indexed pages
Mobile-Friendly Update: Update name Mobilegeddon
Mobile Usability
Hidden" Content on Mobile
Helpful "Supplementary Content: content is an indicator of a page's quality
Content Hidden Behind Tabs
Number of Outbound Links
Multimedia
Number of Internal Links Pointing to Page
Quality of Internal Links Pointing to Page
Broken Links
Reading Level
Affiliate Links
HTML errors
Domain Authority
Page's PageRank
URL Length
URL Path
Human Editors
Page Category
WordPress Tags
Keyword in URL
URL String (BreadCum)
References and Sources
Bullets and Numbered Lists
Priority of Page in Sitemap
Too Many Outbound Links
Quantity of Other Keywords Page Ranks For
Page Age
User Friendly Layout
Parked Domains
Useful Content
Content Provides Value and Unique Insights
Contact Us Page
About Us page
Term and Condition
Disclaimer
Domain Trust/ TrustRank
Site Architecture
Site Updates
Presence of Sitemap
Site Uptime
Server Location
SSL Certificate
Duplicate Meta Information On-Site
Mobile Optimized
Site Usability: A site that's difficult to use or to navigate can hurt rankings
Use of Google Analytics and Google Search Console
User reviews/Site reputation
Linking Domain Age
# of Linking Root Domains
# of Links from Separate C-Class IPs
# of Linking Pages: Same link page
Backlink Anchor Text
Alt Text/ Tag
Links from .edu or .gov Domains: Not effected
Authority of Linking Page
Authority of Linking Domain
Links From Competitors
Links from "Expected" Websites
Links from Bad Neighborhoods
Guest Posts
Links From Ads: nofollowed
Homepage Authority
Nofollow Links
Diversity of Link Types
Sponsored Links" Or Other Words Around Link: Decrease the value
Contextual Links
Excessive 301 Redirects to Page
Internal Link Anchor Text
Link Title Attribution: weak relevancy signal
Country TLD of Referring Domain
Link Location In Content
Link Location on Page
Linking Domain Relevancy: similar niche is significantly more powerful than a link
Page-Level Relevancy
Keyword in Title
Positive Link Velocity
Negative Link Velocity
Links from "Hub" Pages
Link from Authority Sites
Linked to as Wikipedia Source
Co-Occurrences
Backlink Age
Links from Real Sites vs. "Splogs
Natural Link Profile
Reciprocal Links
User Generated Content Links
Links from 301
Schema.org Usage: Rating
TrustRank of Linking Site
Number of Outbound Links on Page
Forum Links: its bad
Word Count of Linking Content
Quality of Linking Content
Sitewide Links
RankBrain
Organic Click Through Rate for a Keyword
Organic CTR for All Keywords
Bounce Rate/ Exit Rate
Direct Traffic
Repeat Traffic
Pogosticking
Blocked Sites
Chrome Bookmarks
Number of Comments
Dwell Time: how long people spend on your page when coming from a Google search
Query Deserves Freshness
Query Deserves Diversity
User Browsing History
User Search History
Featured Snippets
Geo Targeting
Safe Search
Google+ Circles
YMYL" Keywords
DMCA Complaints
Domain Diversity: The so-called "Bigfoot Update" supposedly added more domains to each SERP page.
Transactional Searches
Local Searches
Top Stories box
Big Brand Preference
Shopping Results
Image Results
Easter Egg Results
Single Site Results for Brands
Payday Loans Update
Brand Name Anchor Text
Branded Searches
Brand + Keyword Searches: example: "Backlinko Google ranking factors" or "Backlinko SEO"
Site Has Facebook Page and Likes
Site has Twitter Profile with Followers
Official Linkedin Company Page
Known Authorship
Legitimacy of Social Media Accounts
Brand Mentions on Top Stories
Unlinked Brand Mentions
Brick and Mortar Location
Panda Penalty
Links to Bad Neighborhoods
Redirects
Popups or "Distracting Ads
Interstitial Popups: Google may penalize sites that display full page
Site Over-Optimization
Gibberish Content
Doorway Pages
Ads Above the Fold
Hiding Affiliate Links
Fred
Affiliate Sites
Autogenerated Content
Excess PageRank Sculpting
IP Address Flagged as Spam
Meta Tag Spamming
Unnatural Influx of Links
Penguin Penalty
Link Profile with High % of Low Quality Links
Links From Unrelated Websites
Unnatural Links Warning
Low-Quality Directory Links
Widget Links
Links from the Same Class C IP
Poison" Anchor Text
Selling Links
Google Sandbox
Disavow Tool
Conclusion
If you want to rank on Google first then follow these 200 SEO Google Ranking Factors in2022. If you will follow the all factors then you will definitely rank on Google's first page.
FAQ
What is SEO?
With the help of SEO, we try to make our website as per the search engine.
Is These 200 SEO Ranking Factors Works?
Yes, I have already applied the 200 SEO Ranking Factors on my blog and my keywords are rank on google's first page.
Is it Importnat to to Rank on Google?
Yes, it is very important to get traffic.